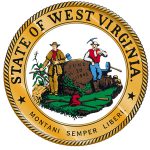 Joint Committee on Government and Finance
Who we are:  The Legislative Automated Systems Division is a division of the West Virginia Legislature's Joint Committee on Government and Finance
Position: Systems Administrator
Summary of Position:  The Legislative Automated Systems Division is seeking a Systems Administrator.  This position reports to the Director. The Systems Administrator performs analytical, technical, and administrative work in the planning, design, installation, and on-going administration of non-routine or smaller computer systems and local area networks to ensure efficient functioning of all systems. This position will identify problems and recommend solutions. In addition, this position oversees set up of user accounts on company servers and runs necessary system backups to ensure that company systems are secure and updated.
Qualifications, required skills, and abilities:  Degree in Computer Science, Computer Engineering, or related field (Relevant experience may be considered in lieu of a degree); minimum 2 years' experience with hardware & computer networking; minimum 2 years' experience in Systems Administration and/or related Certification; advanced Active Directory and Office 365 administration skills (Windows Deployment Services, Group Policy, DNS, DHCP, SCCM); advanced knowledge of installations, upgrades and troubleshooting of Windows Server 2012/2016/2019, Hyper-V. Web application Servers a plus. (IIS); advanced database administration skills including backups/restores, monitoring DB performance, running SQL scripts to monitor the system and modify tables when required; knowledge of SQL server administration and troubleshooting highly desirable; PowerShell knowledge/skills a must; ability to effectively communicate issues and resolutions to all levels of the organization; ability to maintain confidentiality with sensitive customer and internal information; working knowledge of web application security, understanding of vulnerabilities and countermeasures is helpful; strong technical aptitude and ability to research & solve complex issues independently.
What we offer:
Salary commensurate with experience
35 Hour Workweek
Participation in the Public Employees Retirement System (Defined Benefit Pension)
Generous Paid Leave Benefits (Vacation and Sick Leave, Paid holidays)
Affordable Health Insurance Benefits
Options for Dental, Vision, and Hearing Insurance, Flexible Spending Account (FSA), HSA, 457 plan, and life insurance
How to apply:  Applicants should email cover letter, resume, and references to anne.ellison@wvlegislature.gov or by mail at the Human Resources, Building 1, Room E-140, 1900 Kanawha Boulevard, East, Charleston, West Virginia 25305.
 Closing date: May 4, 2022
For information on the Joint Committee on Government and Finance, visit our website at www.wvlegislature.gov.
The Joint Committee on Government and Finance is an equal opportunity employer, and all qualified applicants will receive consideration for employment without regard to race, color, religion, age, sex, national origin, disability status, genetics, protected veteran status, sexual orientation, gender identity or expression, or any other characteristic protected by federal, state, or local laws.