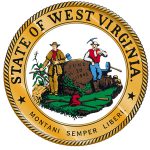 Website wvlegislature Joint Committee on Government & Finance
Who we are:  The Legislative Automated Systems Division (LASD) is a division of the West Virginia Legislature's Joint Committee on Government and Finance. LASD is the information technology division for the West Virginia Legislature and is responsible for the Legislature's network infrastructure, hardware, and software. In addition, LASD develops and maintains applications to automate processes which help the Legislature work more efficiently.
Position: Software Engineer
Job description:
Seeking a developer who is not afraid to make decisions and exercise some creativity. Are you a problem solver? Are you looking for opportunities to grow with a team that is as passionate about their work as you are?
We are looking to bring on a dedicated, results driven individual who thrives in a fast-paced environment with shifting priorities to fill a .NET Software Engineer position.
The chosen candidate will be joining an energetic team where their hard work and input will be integral to the continued success and future growth of the WV State Legislature. We encourage professional development, peer to peer learning, and celebrate hard work and accomplishments.
We are looking for a self-motivated .NET Core developer to help shape our organization, and support our internal team, clients, and consumers by building software that pushes technology to new heights. You will have the chance to push your development skills to the limit, expand your abilities, and work on multiple projects.
The .NET Developer will be responsible for identifying what users need, security concerns, performance, the entire program process of designing, writing and testing the code, to understanding the clients plans and desires, for creation and implementation.
The .NET Developer will also be provided with Blazor Training as part of their onboarding. The Developer candidate must have previous experience developing quality software programs using .NET and its languages, stacks and environment.
The chosen candidate will work under the supervision of the Director of Legislative Automated Systems Division.
Job Type:    Full-time
We offer:
35 Hour Work week
Participation in the Public Employees Retirement System (Defined Benefit Pension)
Generous Paid Leave Benefits (Vacation and Sick Leave, Paid holidays)
Affordable Health Insurance Benefits
Options for Dental, Vision, and Hearing Insurance, Flexible Spending Account (FSA), HSA 457 plan, and life insurance.
Professional/Personal development opportunities
Responsibilities:
Builds high-quality scalable and predictable web applications, APIs, serverless solutions, and Microservices on the Microsoft technology stack and maintain internal and external facing applications using C#.
Maintains and develops applications to be in compliance with IT Department programming guidelines and procedures
Strong collaboration skills to enable Engineering and Application teams to establish best practices and ensure security compliance.
Adheres to IT Department procedures for Change Management and documents all changes to programs/applications per the programming guidelines and procedures
Analyzes unique user requests and makes recommendations
Maintains files and documentation for the department
May provide backup support for other functional areas of the department
Support position providing advanced technical support and assistance to IT Department staff
Investigate and resolve application functionality related issues and provide team and departmental level support
Qualifications:
Requires a bachelor's degree in Computer Science, Information Technology or related field; or 5 or more years of experience in a relevant field.
Must communicate effectively and possess the ability to build strong relationships while delivering customer-centric solutions and consistently achieving results.
Must demonstrate the ability to exercise independent judgment and the ability to take initiative and creatively solve complex problems.
Must be a confident self-starter that is able to take a project through the development life cycle to completion.
Must have the ability to work proactively in a fast-paced, dynamic environment and even better – that you love fast-pace!
Requires 2+ years of experience in most of the following: C#, MS Visual Studio, NET or .NET Core, Microsoft Azure, Azure DevOps, CI/CD Pipelines, GIT, T-SQL and REST APIs.
Prefer 2 years of experience performing programming tasks using SQL.
Prefer strong web development skills in HTML5, CSS3/SASS, Bootstrap Design.
Prefer proven experience using RESTful APIs.
Prefer experience with claims-based security, OAuth 2.0, Active Directory, and/or Azure Active Directory.
Prefer experience in responsive design.
How to apply:  Applicants should email cover letter, resume and references to sheila.harvey@wvlegislature.gov or by mail at Legislative Automated Systems Division, Building 1, Room MB49, 1900 Kanawha Boulevard, East, Charleston, West Virginia 25305. Writing sample may be requested during interview process.
Closing date:September 10, 2021
For information on the Joint Committee on Government and Finance, visit our website at www.wvlegislature.gov.
The Joint Committee on Government and Finance is an equal opportunity employer, and all qualified applicants will receive consideration for employment without regard to race, color, religion, age, sex, national origin, disability status, genetics, protected veteran status, sexual orientation, gender identity or expression, or any other characteristic protected by federal, state, or local laws.