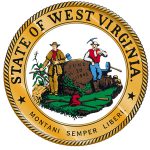 Website wvlegislature House of Delegates
The applicant must submit all the following documentation to be considered for an interview:
A cover letter expressing your interests in the position, qualifications, and academic and/or work experience.
A current resume.
A sample of the applicant's research-based, written work with a note on the first page explaining the extent to which the sample has been edited by another. Furthermore, the writing sample should not include the work of other contributors.
A list of three professional references including, name, email address, telephone number, relationship to the applicant, and the number of years the reference has known the applicant.
Please e-mail your application documents to: Charles.Roskovensky@wvhouse.gov. Applicants who fail to submit all the required documents will not be considered for employment.
Submission Deadline: Applications will be accepted until midnight on June 30, 2021.
Starting Salary: $35K – $45K depending on education and experience
Job Description:
The primary duty of a research analyst is to follow and examine the legislation initiatives, and provide detailed written analysis about how the legislation will effect West Virginia. This may require extensive research, meetings with government officials and contacting outside experts to request additional information. In some cases, the analyst will work with legislators before bills are proposed or passed, providing information and insight that will influence the shape of the bill.
Communication is a key duty of a research analyst, since he or she is expected to communicate their findings through memorandums and presentations. The analyst may be called upon to present their research or analysis to the health committee or legislative leadership.  They also communicate with government officials, lobbyists and members of the public who have questions about legislation.
A research analyst may be called upon to organize meetings between legislators, the governor's office, the Supreme Court, agency representatives and special interest groups.
He or she is expected to be an expert on and stay abreast of developments and changes in health care policy and budget processes.
Minimum Qualifications:
The applicant must possess a bachelor's or master's degree in the social sciences, humanities, business, or other professional field, such as: Economics, Business, History, Political Science, Public Health, Public Administration, Public Policy, or other degree that emphasizes analytical and research skills.
The ability to work independently and in a team environment; The ability to work objectively and impartially with members of all political parties and independents; The ability to express conclusions clearly and logically in oral and written form; and a strong interest in healthcare policy.
Benefits:
In addition to the compensation listed above, the House of Delegates provides the following:  twelve paid holidays, fifteen days of annual leave and eighteen days of sick leave, and a full range of benefits, including retirement plans, health and life insurance, deferred compensation and flexible benefits program.