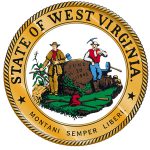 Website Joint Committee on Government and Finance
The West Virginia Legislature's Joint Committee on Government and Finance is seeking proofreaders to prepare for and work during the 2023 legislative session.  The proofreader's primary task is to review draft bills that will be introduced as legislation. Successful candidates will have an advanced ability to comprehend the written word, to correct errors in spelling, grammar, and punctuation, and to quickly learn additional bill drafting standards. Proofreaders work with bill drafting attorneys to ensure the bill draft is high quality. Must be meticulous with a keen eye for the smallest details.  Training for the position is provided.   Proofreaders will begin working in late November 2022 until the end of the legislative session in early March 2023.  These positions typically work 7-hours a day from Monday through Friday, but some weekend days will be required during session when necessary.  Preference will be given to those with previous relevant work and educational experience, including as an educator, legal assistant, or journalist, and candidates with an Associate's or Bachelor's degree.
How to apply:  Applicants should email cover letter, resume, and references to rich.olsen@wvlegislature.gov or by mail to Rich Olsen, Building 1, Room E-132, 1900 Kanawha Boulevard, East, Charleston, West Virginia 25305.
For information on the Joint Committee on Government and Finance, visit our website at www.wvlegislature.gov.
The Joint Committee on Government and Finance is an equal opportunity employer, and all qualified applicants will receive consideration for employment without regard to race, color, religion, age, sex, national origin, disability status, genetics, protected veteran status, sexual orientation, or any other characteristic protected by federal, state, or local laws.