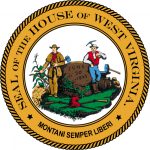 Website https://twitter.com/wvlegislature West Virginia House of Delegates
The West Virginia Legislature is seeking per diem committee attorneys for the upcoming 2022 legislative session. Per Diem Committee Attorneys are responsible for providing legal assistance and counsel to Committee Chairs and members for the duration of the 2022 Legislative Session, which runs from January 12 to March 12. Responsibilities include drafting legislation, amendments, bill abstracts, presenting bills to the Committee, answering questions from the Committee regarding legislation and otherwise providing legal assistance to the Chair and Committee. Positions require a full-time commitment for the entire sixty-day session, plus additional training sessions prior to session.
Weekend and evening work required as necessary.
Applicants must be an active member of WV State Bar with prior subject matter experience preferred depending on committee assignment. Prior experience with legislative process preferred. Compensation is based on a per day rate, which is dependent upon experience and qualifications. Send resumes to daniel.greear@wvhouse.gov.