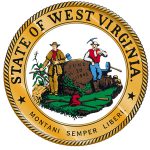 Website wvlegislature West Virginia House of Delegates
The budget analyst works under the supervision of the Chief Counsel to the House of Delegates Committee on Finance. Working in a team environment with staff and members of the House of Delegates, the analyst's primary responsibility is the development of the Budget Bill, Supplemental Appropriations Bills, and other budget related documents for presentation to the Committee on Finance and the House of Delegates as a whole. Employee may also be called upon to assist with the development of policy as it relates to economic conditions, and projections. Additional duties may be required upon assignment.
Working in a training capacity, employee will learn to analyze revenue statements and projections, expenditure schedules, appropriation requests, and audit reports, as well as legislation and related fiscal notes. Work requires attention to detail, the capacity to present information clearly and effectively, the ability to work under pressure of deadlines and rapidly changing conditions. Extended work hours are often required to meet seasonal budget deadlines.
Qualifications:
Individual must possess good research, analytical and mathematical skills. A working knowledge of spreadsheet and database logic is essential. Knowledge of the legislative process, state government organization, structure, operations, budget process, and the wvOASIS (enterprise financial and human resource) systems is preferred, but not required. Send resume and writing samples to jeff.billings@wvhouse.gov.