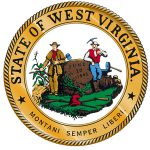 Joint Committee on Government and Finance
The Joint Committee on Government and Finance is seeking Fiscal Analysts for its newly formed Division of Regulatory and Fiscal Affairs. This position reports to the Director and is primarily responsible for: producing fiscal notes during the 60 day legislative session, which aids the Legislature's decision making processes by estimating costs associated with introduced legislation; creating economic impact analyses for legislative rules; and conducting performance reviews or economic analysis of existing statutes.
Candidates must possess the following: a bachelor's degree in Public Administration, Public Policy, Economics, Political Science, Finance, or a related discipline; the ability to be objective and non-partisan; excellent research and writing skills; superior organizational and analytical skills; the ability to work in a fast paced environment; the ability to work extended hours during the legislative session and interim days.  Prior experience using MS Office Suite and statistical software such as Stata, R, Python, SAS, SPSS, or Matlab preferred.
Qualified candidates should submit a resume, cover letter, and a writing sample no later than November 30, 2020 to Anne Ellison, by email at anne.ellison@wvlegislature.gov.