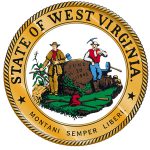 Position Open for Application:
The Post Audit Division of the West Virginia Legislative Auditor's Office is accepting applications for the position of Auditor with a salary of $44,080. A Bachelor's Degree or equivalent from a four-year accredited college or university is required, with preference given to degrees obtained in the fields of Business Administration, Accounting, Finance, Economics, Public Policy, or Political Science. Degrees in other fields of study will be considered along with other related education and experience.
About the Post Audit Division:
The Post Audit Division is organized under the Joint Committee on Government & Finance of the West Virginia Legislature. The Division is a part of the Legislative Auditor's Office and derives its authority to audit or examine the records and operations of state spending units from W.Va. Code §4-2-5. The mission of the Post Audit Division is to support the Legislature in meeting its responsibilities to improve the efficiency and accountability of state government. The Post Audit Division fulfills this mission by conducting performance audits and other reviews of state spending units. This includes reviewing the use of public funds; evaluating state programs and activities, and providing analyses, recommendations, and other information to the Legislature to carry out its duties. Performance audits conducted by the Post Audit Division are conducted in accordance with the Generally Accepted Government Auditing Standards (GAGAS) issued by the U.S. Government Accountability Office.
Additional information about the Post Audit Division can be found at:
https://www.wvlegislature.gov/Joint/postaudit.cfm
Audit reports issued by the Post Audit Division may be viewed at:
https://www.wvlegislature.gov/Joint/Postaudit/reports.cfm
Position Description:
Auditors with the Post Audit Division perform challenging work to improve the performance of state government and the effectiveness and efficiency of the programs and services it provides to citizens and businesses throughout the state. Auditors work in teams, as well as individually, to examine the revenues, expenditures, performance, and regulatory compliance of state government spending units to identify areas of noncompliance, inefficiency, or ineffectiveness within state programs. This work also examines the effectiveness of internal controls and operational procedures to prevent and detect fraud, waste, and abuse.
Auditors utilize research, data analysis, benchmarking, fraud analysis, and other audit techniques to assess performance, develop audit findings, and make recommendations to improve agency operations, correct issues of non-compliance and internal control deficiencies, and improve the efficiency and effectiveness of state government programs. Audit reports and recommendations are presented to the members of the Legislature on the Post Audits Subcommittee during the Legislative Interim meetings and released publicly through the Legislature's website.
General responsibilities include, but are not limited to:
Develop a knowledge of West Virginia state government as well as a knowledge and skillset of government performance auditing through training and experience to conduct performance and compliance audits of state government spending units under the Generally Accepted Government Auditing Standards issued by the U.S. Government Accountability Office;
Maintain professionalism, objectivity, and independence through your work as a nonpartisan auditor for the Joint Committee on Government & Finance of the West Virginia Legislature;
Audit and analyze programs, departments, budgets, financial data, and complex processes within state government to identify areas of inefficiency, ineffectiveness, or other deficiencies;
Identify areas of risk, including fraud risk, and evaluate the adequacy of applicable internal controls or procedures for mitigating identified risks;
Design, develop, and execute audit plans, tests, and detailed analyses to identify and document supporting evidence;
Prepare, organize, and maintain audit documentation, workpapers, and audit files throughout the audits;
Conduct field work, interview management and staff of state spending units, and document various audit activities through memorandums or other forms as audit evidence;
Apply knowledge of state government, budgeting, public policy, and Generally Accepted Government Auditing Standards during the course of audit fieldwork;
Develop and communicate audit findings and recommendations to address audit issues, including the preparation of audit findings, audit reports, and audit presentations; and
Maintain a professional rapport with the auditee, the members of the Legislature, and other government stakeholders throughout the audit to maintain the integrity and professionalism of the Division in providing quality, objective, and impactful audit reports to the Legislature and citizens of the State of West Virginia.
Other duties as assigned.
Minimum Qualifications:
Required:
Bachelor's degree or equivalent from a four-year accredited college or university.
Ability to successfully clear background check.
In addition to the required qualifications, the ideal candidate will possess the following:
Commitment to public service, fiscal responsibility, and innovation in government.
Ability to work independently, or as a part of a team, while using critical thinking and analytical skills to accomplish project goals.
Ability to collect, compile, analyze, interpret, and present data.
Ability to review, interpret, apply, and explain statutory code, administrative regulations, rules, policies and procedures.
Ability to analyze technical workflow and business processes to develop appropriate solutions.
Ability to organize and prioritize multiple assignments with competing priorities to meet internally and externally imposed deadlines.
Strong interpersonal skills with the ability to successfully interact with a wide variety of stakeholders.
Excellent written and verbal communication skills.
Thorough working knowledge of Microsoft Excel, Word, PowerPoint, and Outlook.
Compensation and Benefits:
Starting Salary $44,080
Minimal overnight travel
Health insurance
Dental insurance
Other types of insurance
Healthcare spending or reimbursement accounts
Retirement benefits or accounts
Paid time off (Annual leave, sick leave, family sick leave)
Twelve paid holidays
Opportunity for mentorship from Certified Public Accountants (CPA), Certified Fraud Examiners (CFE), Certified Government Auditing Professionals (CGAP), and those Certified in Risk Management Assurance (CRMA).