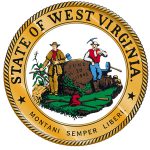 Joint Committee on Government and Finance
Who we are:  The Legislative Services Division is a division of the West Virginia Legislature's Joint Committee on Government and Finance
Position: Attorney with the Legislative Services Division
Summary of Position:  The Joint Committee on Government and Finance is seeking an attorney for its Legislative Services Division located at the West Virginia State Capitol. The successful candidate would join unique, non-partisan office working with Delegates and Senators to research and prepare legislation. This position is further responsible for providing legal research and opinions for the Joint Committee, including its audit divisions, and defending opinions in committee meetings, when necessary. Successful candidate will also act as counsel to the Joint Committee and the Legislative Manager.  Successful candidate will provide advice on a wide array of questions in furtherance of the objectives of the office.
Qualifications:  The following are required: WV law license, excellent written and oral communication skills, attention to detail, sharp analytical skills, and strong drafting abilities.  Prior experience drafting legislation and/or experience with the legislative process is preferred.
What we offer:
Salary commensurate with experience
35 Hour Workweek
Participation in the Public Employees Retirement System (Defined Benefit Pension)
Generous Paid Leave Benefits (Vacation and Sick Leave, Paid holidays)
Affordable Health Insurance Benefits
Options for Dental, Vision, and Hearing Insurance, Flexible Spending Account (FSA), HSA, 457 plan, and life insurance
How to apply:  Applicants should email cover letter, resume and references to rich.olsen@wvlegislature.gov or by mail at the Legislative Services Division, Building 1, Room E-140, 1900 Kanawha Boulevard, East, Charleston, West Virginia 25305. Writing sample may be requested during interview process.
Closing date: May 25, 2022
For information on the Joint Committee on Government and Finance, visit our website at www.wvlegislature.gov.
The Joint Committee on Government and Finance is an equal opportunity employer, and all qualified applicants will receive consideration for employment without regard to race, color, religion, age, sex, national origin, disability status, genetics, protected veteran status, sexual orientation, gender identity or expression, or any other characteristic protected by federal, state, or local laws.